Member survey 2013 - Trends and penetration of IPv6
Switzerland is currently the world champion in terms of IPv6 penetration. With 11% of IPv6 users we lead ahead of Romania, Luxembourg and France. Especially Swisscom has held a pioneering role in this regard. Jumping from 3% to 11%, and thus also the leap onto the top step of the podium in June 2013, can be directly attributed to an extended intrusion of IPv6 users by Swisscom. Switzerland therefore seems to be on a good path.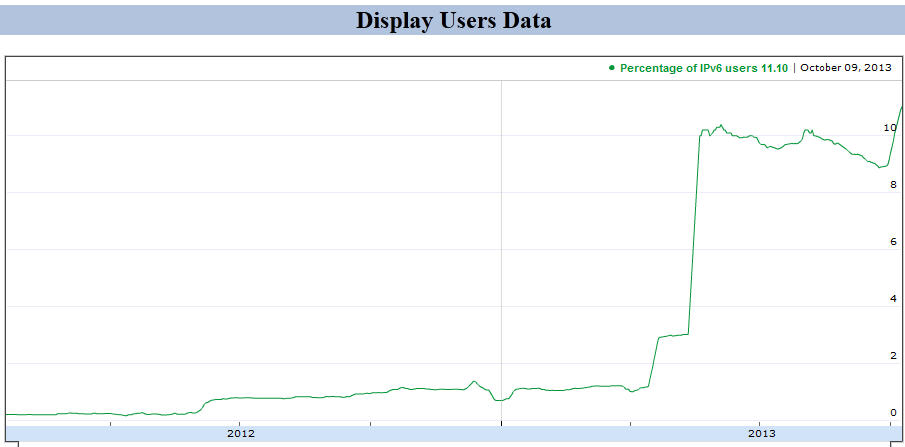 The number of users has risen sharply ...
We want to look a little more closely on the ground. So we start a member survey to explore  the current status of the companyies in our database and the informational needs and desires of the individual members.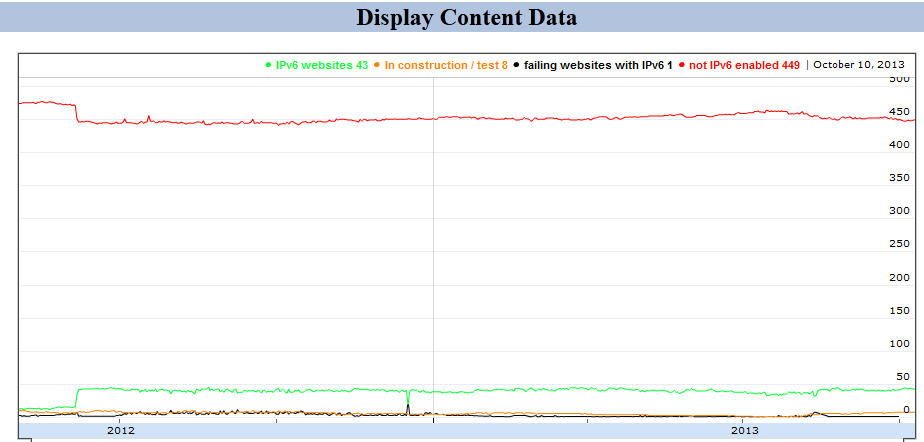 One stumbling block for IPv6 distribution: The proportion of content eachable over IPv6 s stagnant
The survey takes about five minutes. The results will be made ​​available to all members and presented at a Swiss IPv6 Council occasion.
Click here to take the survey ...
Register here as a Member to be informed about the results ...