IPv6 in einer IaaS Cloud Infrastruktur: The good, the bad & the ugly
Date:

1. Juli 2019, 18 - 19.30 h, followed by Apéro until about 21 h

Location:

Digicomp, Limmatstrasse 50, Zürich

Event sponsor:

Target audience:

IT Decision Makers, Architects, Network-, Systems-, Security Engineers, Developers
IPv6 in a IaaS Cloud Infrastructure: The good, the bad & the ugly
In this presentation Jens-Christian Fischer from Switch talks about the challenges and learnings when planning, deploying and operating SWITCHengines, an OpenStack based IaaS Solution by Switch.
The presentation will be in German, so we don't translate the details.
SWITCHengines ist eine OpenStack / Ceph basierte IaaS Lösung, hauptsächlich für den akademischen Bereich in der Schweiz. IPv6 war von Anfang an ein zentrales Thema beim Design des Controlplanes der Infrastruktur und seit einigen Jahren sind auch die VMs der Kunden automatisch mit IPv6 Adressen ausgestattet. Trotzdem ist IPv6 nicht durchgehend in Betrieb und neben den Vorteilen die sich aus der Verwendung ergeben, haben wir über die Jahre auch einige Schwierigkeiten bewältigen müssen. Und manchmal kommt man sich vor, als ob es für jeden Schritt vorwärts an anderer Stelle zwei Schritte zurück geht. In diesem Vortrag werden die verschiedenen Herausforderungen und Learnings sowohl Anbieter- als auch Kundenseitig beleuchtet.
Agenda
17.30 - 18.00 h - Doors open, Registration
18.00 - ca 19.00 h - Presentation, Q&A und Diskussion
19.00 - ca 21 h - Apero Riche und Networking
Registration via Digicomp Website. Für IPv6 Expert Mitglieder ist der Anlass kostenlos. Für alle anderen Interessierten erheben wir einen Unkostenbeitrag von 20.- an der Abendkasse. 
Speaker
Jens-Christian Fischer, PO SWITCHengines und Teamleiter InDa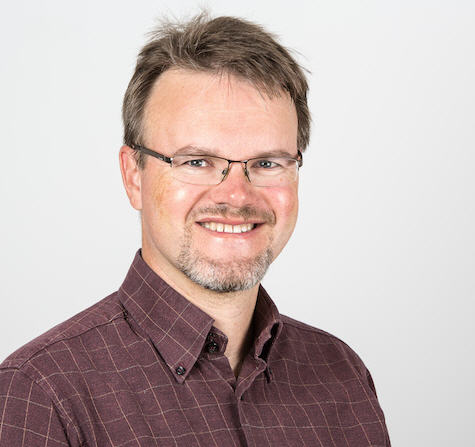 Jens-Christian Fischer ist der Product Owner von     SWITCHengines und Teamleiter des Teams InDa   (Infrastructure and Data) bei SWITCH, das neben Engines   auch verschiedene Storage Lösungen für die Hochschulen   betreibt. Er ist seit 6 Jahren bei SWITCH, davor war er in   verschiedenen Startups tätig und Geschäftsführer einer   Softwareentwicklungsfirma. Er kennt sich mit esoterischen   Programmiersprachen, Agilen   Projektmanagementmethoden   und experimenteller Musik   aus. Er hat einen MScIT der Universität Liverpool.