The presentation of the LISP event is ready to download
In the morning, we were surprised by the winter: the announced Speaker, Gerd Pflueger could, despite his matching name, not "plow" through the snow at the airport. His flight has been a victim of the harsh winter. Thanks to his flexibility, Lukas Krattiger stepped in boldly and in very short time - and has met the challenge with flying colors. Gerd will remain on the list as a future speaker, he doesn't get away that easy...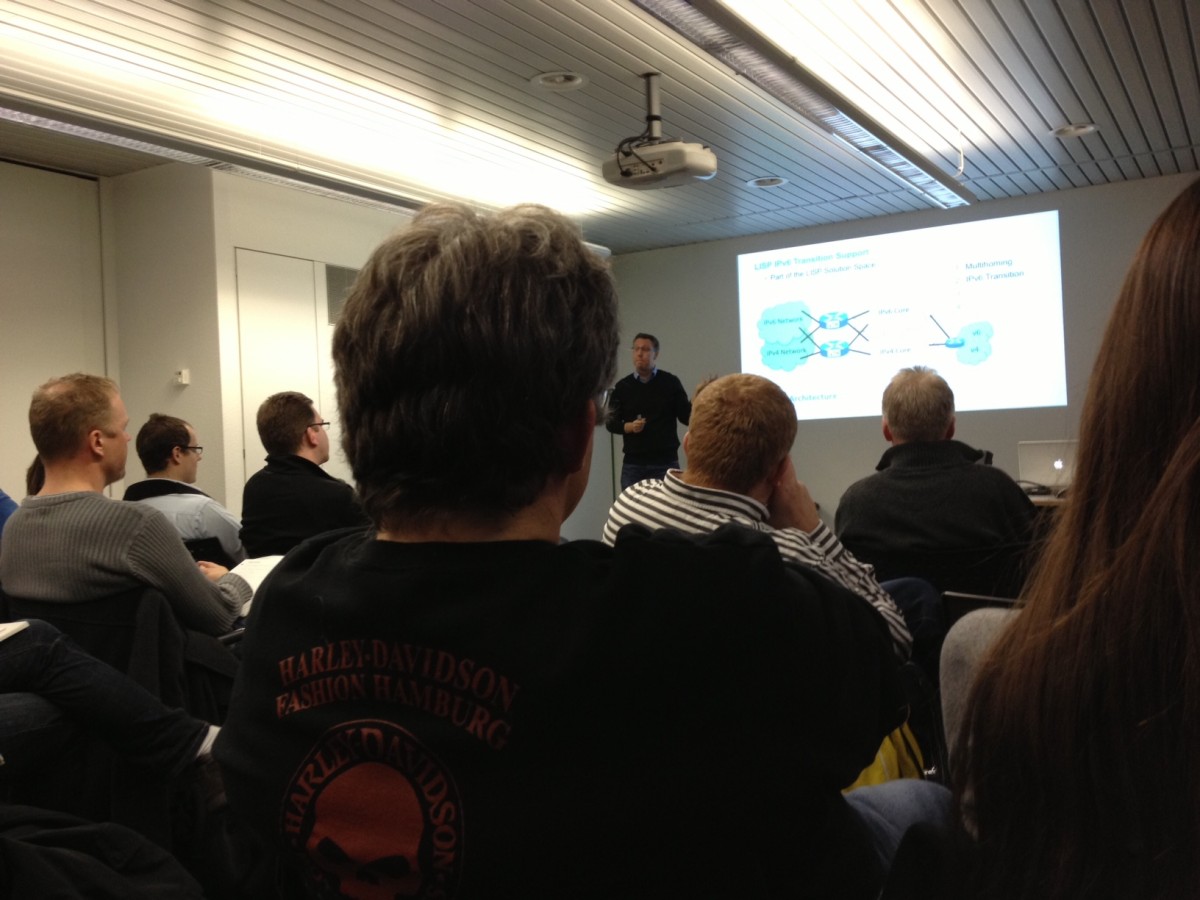 The great interest, the many visitors and the good feedback are motivating us very much for the next event "Hacking and Security of IPv6" - only in the time scheduling of the evening, we produced a little mess. This is noted on our to-do list and will be improved for the next events.
Now for the real reason of this post: The presentation of "LISP and IPv6 migration" can be downloaded here.
Online Viewing on Slideshare: