IPv6 Experts offer 2016: 5% discount on IPv6 services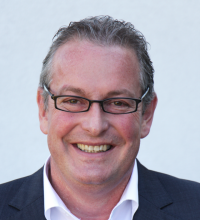 INS is a consulting company in the field of information & communication technology (ICT). As a neutral and independent consultants, the company supports its customers with current knowledge, experience and passion in their interests. Due to its cultural and size the INS is an agile, flexible company with a flat organization.
With the increasing demands on communication and internationality of the company and the tasks in the field network are becoming increasingly complex. In addition to determining the network designs (eg Internet Breakouts and IP address management) are also concrete measures in sub-areas of the network (eg, IPv6 and Security) to answer. Gladly the INS helps you design your network and helps you with any questions regarding topics in networking.
Our offer for IPv6 Experts in 2016:
5% on IPv6 consulting services