Inhouse IPv6 Readiness Workshop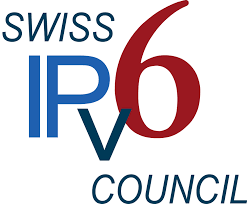 The presentation starts with an overview of the status of IPv6 globally and in Switzerland. It shows how many users are already using IPv6 but also how many websites are accessible over IPv6 and what typical traffic patterns look like.
The second part of the presentation discusses best practices and methodologies to plan for IPv6 and deploy it. How can this complex task be mastered with minimal cost and risk? Where is it best to start, what are the business cases, what are success factors and lessons learned from others that have already done it.
In a third Q&A part we are trying to put down a first rough project plan for your enterprise. The discussion will help to shape your timeplan, priorities and business case.
Content
Status of IPv6 globally and in Switzerland

Why it is important to dual-stack the website

Do's and Don'ts

The technical aspects that matter for understanding the planning process (high level)

How to plan for IPv6

Important and critical aspects of IPv6 planning

Design Principles
Workshop goal 
After this presentation you have a good understanding of what it takes to plan for IPv6, so you can start the process in your enterprise.
Costs
Workshop takes two hours and costs CHF 1'200.-, excluding travel expenses.
Presentation will be distributed. Consider taking minutes of the Q&A. You may record the workshop for internal use. 
Next steps
Interested companies contact us through email at info@swissipv6council.ch. Please send us your preferred date and phone number.