Memberevent Zürich: Net Politics
Balthasar Glättli, National Coucillor Grüne and net politician, Alain Fiocco, Senior Director, Cisco, and René Dönni Kuoni, Deputy Head of the Telecom Services Division BAKOM
Date:

May 13th, 2013, 6 pm to 9 pm

Location:

320 West, Heinrichstrasse 237, 8005 Zürich

Event sponsor:

No event-sponsor.
To cover the expenses a contribution of CHF 40.- per person will be charged.

Target audience:

IPv6 and politics interested people, IT decision makers, IT engineers, friends of a free Internet
On Mai 13, the first Swiss IPv6 Council member event of 2013 takes place in Zurich. Doors open at 5.30pm for the pre-lounge-networking part. At 6pm we will be welcomed by Silvia Hagen who is presenting our special guests for the evening. 
Balthasar Glättli, National Councillor from the "Grüne Partei" and net politician, will be talking about the actual status of Swiss net politics and explains what a free Internet means for our society. It was in December 2012 when he submitted his Motion für Netzneutralität to the Bundesrat for a legal anchorage of net neutrality. We are very eager to learn more about how the political debate around this topic looks like.
In the second part, Alain Fiocco, Senior Director, Head of Cisco IPv6 High Impact Program, describes the influence of IPv6 to net neutrality, as well as the current state of international public policies. His thesis: To ensure a secure and free internet, we need public policies. And the implementation of certain policies can be much more easily implemented with IPv6. 
As an introduction to the discussion René Dönni Kuoni, Deputy Head of the Telecom Services Division BAKOM, presents the current position and the plans of BAKOM.
Members and non-members are more than welcome to this event. 
Agenda of the evening:
17:30 - 18:00
Pre-Lounge-Networking
18.00 - 18.10

Welcome and program

Host: Silvia Hagen

18:10 - 18:40

Net neutrality in Switzerland

Speaker: Balthasar Glättli, National Councillor Grüne

Summary:
Free and neutral networks are essential for an uncensored and free communication in modern societies. But this fact seems to not have arrived on the political agenda of many countries, including Switzerland. Balthasar Glättli presents the actual state of Swiss net politics and the debate about his motion for net neutrality. 

18:45 - 19:15

Public Policies for Net Neutrality - Examples and IPv6 Implications

Speaker: Alain Fiocco, Senior Director, Cisco

Summary:

Alain Fioccos presentation deals with the technical and economic risks of a free Internet, and the impact of public policies that are easier to implement with an introduction of IPv6 in many cases. He presents examples of public policies.

19:15 - 19:20

René Dönni Kuoni, Deputy Head of the Telecom Services Division BAKOM, gives a brief overview of the position and planned activities by the Federal Government on net neutrality.

19:20 - 19.45
19.45 - 21.00

Snacks, drinks and networking
The event will take place at 320 West:
Google map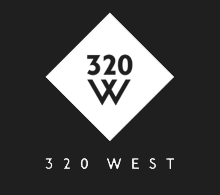 To cover the expenses a contribution of CHF 40.- per person will be charged.
We are looking forward to many participants and an active discussion. 
Silvia Hagen and the Swiss IPv6 Council Team